It has never been easier to get hold of Microsoft software than it is now.
Previously getting access to ISO Disc Images was either part of the TechNet or MSDN subscription but now anyone can get them for free from official sources.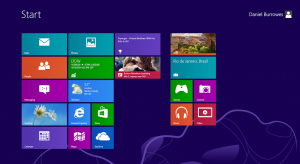 Microsoft Evaluation Center
For the latest of Microsoft software, I highly recommend the Microsoft Evaluation Center. Here you can download all the latest Microsoft Software for Free. All you need is a Microsoft Account.
All software downloaded can be run with no restrictions for a few months. After which you're expected to either activate with a license or turn off.
Software includes:
Windows 10
Microsoft Server
Office 365
Microsoft Office
and other products
Windows 11
Windows 11 has been released so you can now download this in various formats including the official ISO.
Download Windows 11 (microsoft.com)
Windows 10
Since the release of Windows 10, people can download an ISO file using the Media Creation Tool. This will allow you to download the latest release of Windows 10 to USB, ISO Image file or directly upgrade the computer to are running it from.
Windows 8
Most people were not a fan of Windows 8(.1), it was a good operating system that was a stepping stone to was Windows 10 is today.
License Key is required to download.
Windows 7
Windows 7 has been as popular as Windows XP was in the day. While it is support to 2020, it is still widely used.
License Key is required to download.
Windows Server 2008 R2
An Evaluation of Windows Server 2008 R2 can be downloaded from here for free with no Product Key required.
Download Here
The above link is now broken and yet to find an official replacement for the link.
However, you can still download a VHD version of Windows Server 2008 R2 from here.