Only a small issue back it took me a while to figure out what was happening.
While I was playing PlayerUnknown's BattleGrounds [PUBG], the back light on the keyboard kept turning off. Any attempt to turn it back on would immediately turn off again.
This appeared to only occur when I had the Logitech Gaming Software utility installed.
Digging around the internet, there didn't seem to be much of a solution but one.
How to disable Illumination Control
Open the Logitech Gaming Software
Go to Settings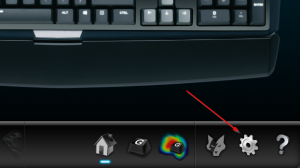 Untick "Allow games to control illumination"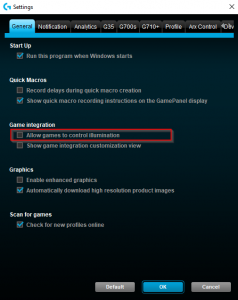 Click OK
I couldn't find any better settings in the software to control what the lighting did specifically during each game or in PUBG. Hopefully, Logitech will one day update their software to allow better more customized control for this keyboard.